The Future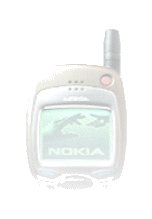 Many articles today talk about the demise of WAP. In fact, things couldn't be further from the truth! WAP may well be over-hyped and over-marketed for the consumer today, but for business, it certainly does have a place. Mind you, it would help if it was compared on a like for like with other technologies – but that's another story!
Anyway, in the short to medium term, WAP may be superseded by other technologies and other ways of doing things, but for me, there are a number of significant advantages for moving to WAP technology now.
First, as a former professional developer, I can see the challenges that WAP development has put up and it doesn't stop there. The fact is, right now, I know of projects, which were started last year – before most people had heard of WAP (outside the realms of the 1960's BatMan and Robin films), where people are now saying we want that delivered using WAP as well as Internet and Client/Server. The fact is, WAP more than any other of its big brother's (XML, XSL etc??????), is forcing developers to think about the development process and the scope for development.
Today, people are talking Internet and WAP. Tomorrow it could be Internet, WAP, Digital TV, Video Phone, and Car Dashboard. Some of these may appear futuristic right now, but they are being worked upon as we speak!
Develop Success
"… More and more inportant for developers to be able to write once and have it deployed anywhere!"
The point is, that as the technologies emerge (all based on Open Standards like WAP), it becomes more and more important for developers to be able to write code once and have it deployed anywhere! For many, this is just beginning to dawn on them; for others, it's a case of "I told you so! And, you said it would never happen!"
As I said earlier, WAP will be superseded; but that's a good thing. All things must grow. However, there is a key difference here. That difference is superceded. 10 years ago, maybe just 3 years ago, we would be saying replaced, but right now, it's superceded!
Because of the success of Open Standards, whatever we learn from developing WAP, we will be able to take with us! So, if we learn to shift meaningful data around, no matter what the medium because of the constraints of WAP development, that has to be a good thing!
Related Results via Envato Market
Related Content