The Forum Summary Test
This was another simple test that I again expected MySQL would win handily.
It involves basically joining two tables and grouping to get a count of matching
items in the second table. Nothing mind boggling.
Performance of count(*)'s have always been a dog on Postgres in the past – so I was
really really surprised by this test, and some others I ran. Clearly, this is an
area where Postgres has recently done some optimization work.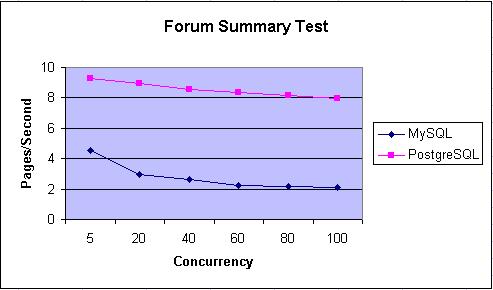 Related Results via Envato Market
Related Content